The Shadow program is an up close and personal experience for licensed cosmetologists or students who are wanting to experience a day of learning form our certified stylists. You will be able to have your questions answered during your 1:1 time, learning our Laced Hair techniques and skills.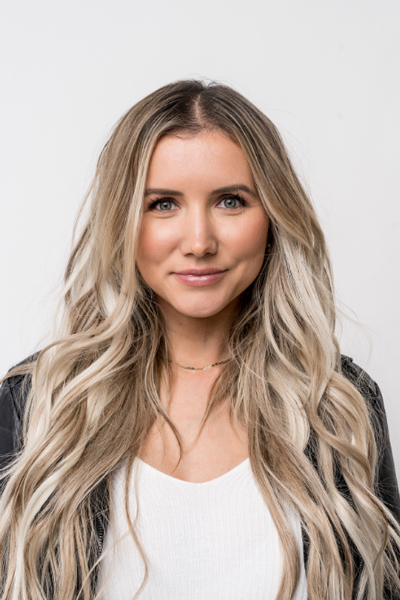 With over 20 years of industry experience and a diversified mastery of 7 extension methods, I've dedicated myself to developing a tried and true formula for success as a stylist! As one of the OG's in the extension industry, I helped create the Beaded Weft Extension method and I've had the opportunity to certify thousands of stylists with this game changing, damage-free application. Refusing to stop there, I've continued to evolve the luxury extension experience by developing the safe customization of clients' wefts with coloring, toning, and root smudging techniques. While I love being behind the chair, there's absolutely nothing that makes me happier than passing on the tools for industry success to other stylists. I'm so excited to show you around and show you the ropes of how to have to give your customers an awesome salon experience.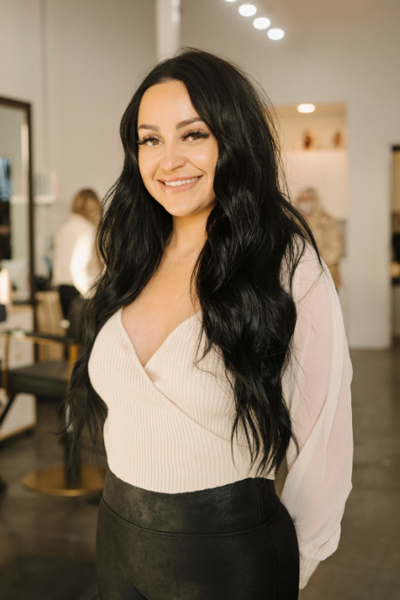 Hi my name is Cady Clark! I've been doing hair for 5 years and I initially started my career in Las Vegas at the Hard Rock Hotel and Casino, but came back to Utah to continue furthering my career. I've been at Laced for the last 2 years and it was the the absolute best decision of my life. I am a national educator for Laced Hair Extensions and travel all over the country educating stylists in our Laced Hair Extensions method. I am beyond passionate about extensions and it is what I special in! Aside from my life revolving around extensions, my whole heart is my little family. I can't wait to meet you, hang out with you, and learn all that we can!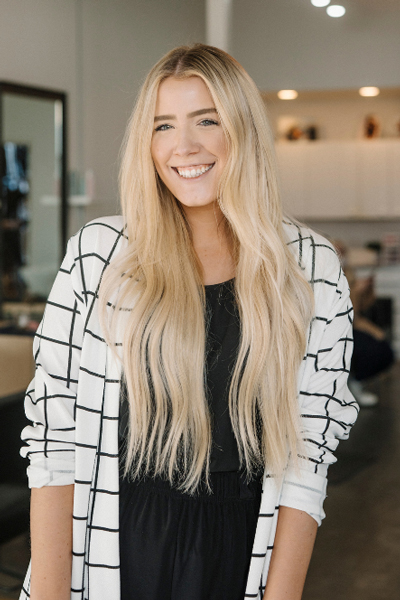 My name is Eden Powell!! I have been a hairstylist for 5 years and have worked at Laced Hair Salon for 1 year. I have spent most of career located in Chicago, specializing in color. I have styled for fashion shows, including Ted Baker, Akira, and my favorite, Juicy Couture, at New York Fashion Week. I have traveled to multiple places teaching the techniques and business of hair. I moved to Utah with the drive to broaden my knowledge, and extensions were that! I now specialize in color and extensions and it's been the best decision of my life.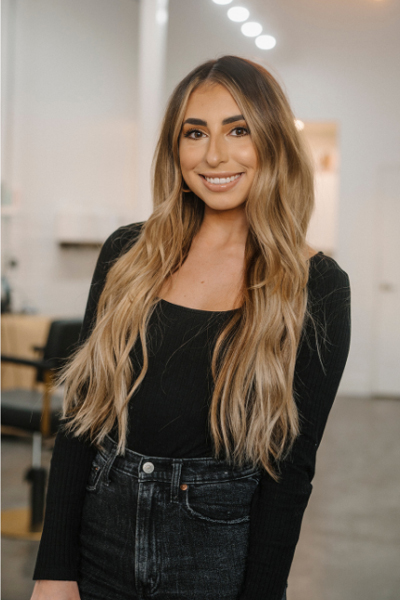 Hi! My name is Megan Timothy and I'm a stylist here an Laced Hair Salon! I have worked professionally for 4 years and now have the amazing opportunity to be part of the Laced team! Being a hairstylist was always a dream of mine, now I live that dream every single day. I am trained in a variety of styling techniques. Primarily specializing in color, and now I have added the Laced Hair Extensions technique to my repertoire! There are so many amazing avenues to success in the hair industry. Laced Hair's new shadow program is the perfect opportunity for you to work with highly trained and motivated stylists to get a head start on your career! I am very passionate about what I do, and I would love to share my knowledge with you!! Let's get down to learning and have some fun together.